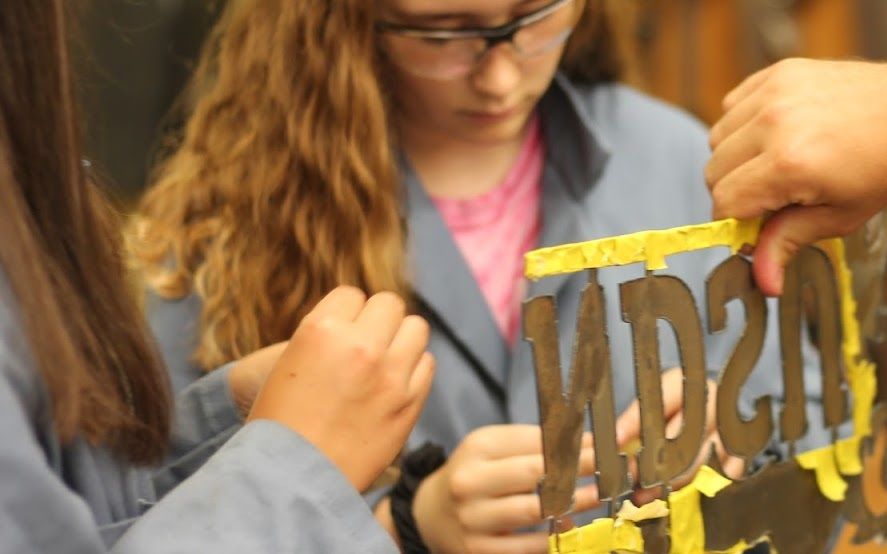 About us
During the 2018-19 school year the Bertha-Hewitt High School's superintendent, Eric Koep, and technology director, Scott Wegner, hatched a plan to keep their students engaged. Bertha-Hewitt had plenty of technology for students to unleash their creativity, so why not share that creativity with the world while helping the students learn about entrepreneurship? Using the laser engraver that the school had received two years prior, one group of students started creating custom plaques, pens, and coasters. Another group began experimenting with the plasma cutter in the shop, eventually perfecting the art of making custom sheet metal signs. In 2020 we moved up to another laser, in partnership with Kern Laser Systems which gives us the option to cut plexiglass, wood or metal with incredible detail. Students and entrepreneur staff continue to learn and create new items everyday.
Lake Signs
Our most requested sign, is our lake sign option. We make a metal sign in the shape of your lake with our state-of-the-art plasma cutter. Then we finish it with welded nails on the back and a polished front with a layer of clear coat to seal and preserve. To pull it all together, we attach your sign to a hand picked antique barn wood backing for that old country feel.
Seasonal Signs
These are the newest addition to our store. Our holiday/seasonal signs come in two sizes varieties . horizontal and vertical. We currently have "Merry Christmas" and "Happy Holiday" options. We plan to expand this option for other holidays and the changing seasons.

Custom Work
One of the things that we can do beyond our signs, is custom design pieces. If you own a business or have a special item that you would like us to create, there isn't much that we won't tackle. We have made everything from large business signs to small family yard signs. Give us a call or send us an email and we can give you a quote and talk about what your needs are.
**There is some additional cost with these items as they required additional design time.
Metal Sports Signs
If supporting your local sports teams is something you love doing, then get yourself a metal sign of their logo! As you can see we also make NDSU Bison signs and these are available by order or through the Fargo Scheels Store.